Freedom Voice Recommended Routers
1-3 Phones
Cisco RV130W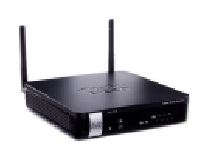 Four port 10/100/1000 Mbps Gig Ethernet Built-in 802.11n wireless access point NAT throughput: 825 Mbps VPN throughput: 40 Mbps QoS bandwidth management
Notes: Best for single person home office/home networks with a couple computers and wireless devices. Comes pre-configured with QoS. Built in wireless network.
4-12 Phones
Adtran 3120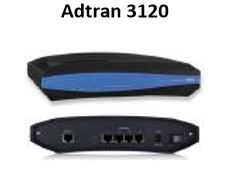 Four port 10/100 Mbps Fast Ethernet switch Voice Quality Monitoring & MOS prediction. NAT throughput: 30Mbps VPN throughput: 10Mbps IPv4 QoS bandwidth management
Notes: For small offices looking to share voice/data networks. QoS controls to reliably manage inbound and outbound traffic. Low overall throughput. Not adequate for Internet connections above 30Mbps.
12-30 Phones
Sonicwall TZ300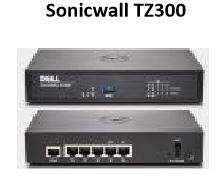 Four port 100/1000 Gbps Fast Ethernet switch Firewall throughput: 750Mbps DPI throughput: 100Mbps SSL throughput: 45MBPS Failover to 4G USB device QoS bandwidth management
Notes: For small to medium sized businesses looking to share voice/data networks. QoS controls to manage inbound and outbound traffic. Good Internet throughput unless utilizing SSL, then only good up to 40Mbps
30-60 Phones
Sonicwall TZ400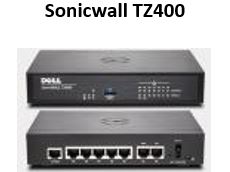 Six port 100/1000 Gbps Fast Ethernet switch Firewall throughput: 1300Mbps DPI throughput: 300Mbps SSL throughput: 100Mbps Failover to 4G USB device QoS bandwidth management
Notes: For medium sized businesses looking to share voice/data networks. QoS controls to manaage inbound and outbound traffic. For very fast Internet connections up to 100Mbps with SSL
60-100 Phones
Sonicwall TZ500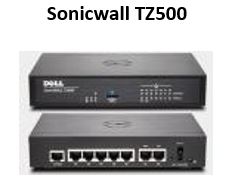 Eight port 100/1000 Gbps Fast Ethernet switch Firewall throughput: 1400Mbps DPI throughput: 400Mbps SSL throughput: 150Mbps Failover to 4G USB device QoS Bandwidth Management
Notes: For larger medium size businesses looking to share voice/data networks. QoS controls to manage inbound and outbound traffic. For very fast Internet connections up to 150Mbps with SSL